Jaya Nets Sdn. Bhd. (JAYA) and BMInternational Co., Ltd., Korea (BMI) have decide to integrate the technology and infrastructure of the two companies in order to further develop the fishing industry in Malaysia and the regional markets by establishing JAYA BMI Trawl System Shd. (JBTS).

JAYA is currently the largest manufacturer and supplier of all kinds of synthetic nets, ropes and twines in Malaysia, with substantial market share in the fishing net industry. JAYA is backed by its management with over 50 years of vast experience and knowledge in the fishing nets and ropes industry.

BMI is Northeast Asia's leading manufacturer and designer of trawls, trawl doors, cod end and accessories for catching of various fishes. BMI provides a total solution for the trawl industry with state of the art technology and many years of know-how based on its background and global network. BMI operates the Development Institute Of Marine Technology (DIMT), which is a R&D center equipped with large-scaled flume tank based on the latest testing equipment with computer software and concentrating its efforts on research and development for better quality control and realistic simulation of practical fishing operations.
JBTS will manufacture and provide a complete line of quality fishing gears and system. JBTS promises to supply quality products that cater for fishing needs.
JBTS's vision is to become a leading and reputable fishing gear manufacturer in the fishing industry. JBTS will strive to make products based on customer's requirements as satisfied customer are setting the standards for the trawl systems.
Our Products:

The "Mobydick" trawl doors are based on technology from the most advanced system in the world that boasts a robust performance while incredibly achieving high fuel efficiency and powerful catch ability.
The latest new innovative design of "Mobydick" trawl doors with feature of an ideal dihedral angle for greater stability gives fishermen a nearly ideal performance and easy control during fishing operations.
Another advanced design features of Para-foil ® technology and a variablefoil system based on Slat and Slot are the reason that "Mobydick" trawl doors can exhibit exceptionally trawling characteristics and outstanding performance.
The following qualities are the ones that our engineers were striving for and achieved when they designed and produced the "Mobydick" trawl doors:
Powerful performance
Dynamic efficiency
Outstanding stability
Optimised design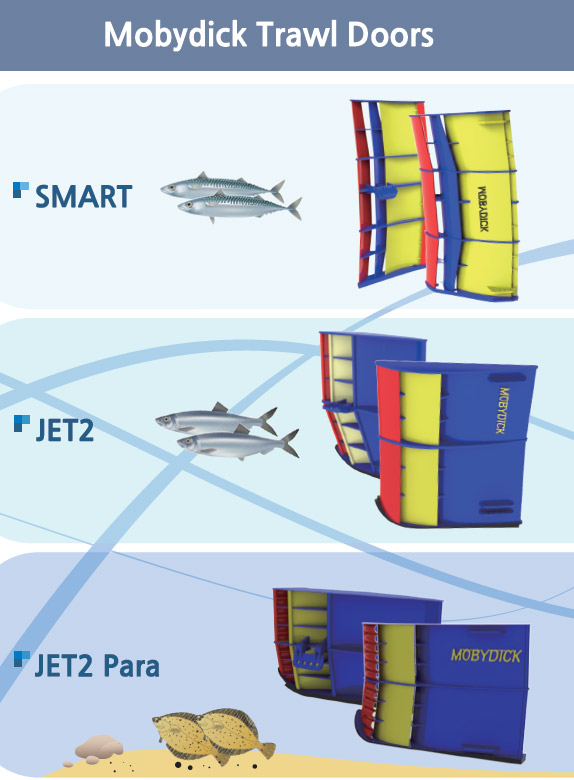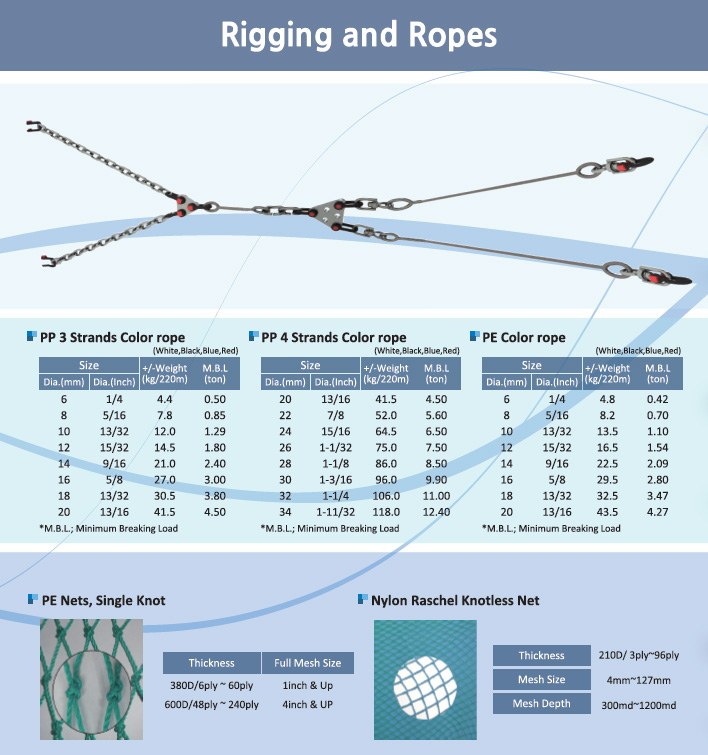 JBTS's "Bada" trawl is designed with reducing vortex. The "Bada" trawl will become lighter and perform with less drag and it uses high quality material, which will have a longer trawl life span.
JBTS designs and manufactures high efficient trawl systems of every type with the following qualities:
Shape of hydrodynamic stability
Opening to the behaviour of the fish
Less resistance and lower fuel consumption
Easily rigged and maintained